Life Changing!
---
"An awesome team of talent, expertise and inspiration! These guys helped me survive, literally!
As one of the camera embeds on Bear Grylls' Celebrity Island I needed skills. Really Wild delivered with extra! They are fantastic with adults, amazing with children and full of the most powerful wilderness skills and life lessons too. These guys are the real deal. Highly recommended!" Lily Murray, Producer Director – Bear Grylls' Celebrity Island and Survival School
---
What Teachers Say
---
Builds pupil confidence
Greatly aids transition between years/key stages and schools
Enhances student motivation
Improves academic performance
Allows those less well adapted to the school environment to thrive e.g. SEN, EAL
Instills helpfulness and develops teamwork
Develops respect
Improves personal discipline
Develops leadership skills
---
"The Really Wild team certainly delivered! Our students grew as individuals and as a group. They learnt how to use primitive weapons, to make fires and natural shelters (which they used), how to responsibly work with knives, how to navigate and how to administer first aid in the field as well, all in the winter months too. Lessons were well planned and extremely engaging. The team's professionalism and positive attitude throughout ensured a great experience for all. Highly recommended!"
Ollie Nicholls Outdoor Learning – Ravens Wood Secondary School
Children from all years at Springfield (Reception to Year 2) have been lucky enough to experience bush craft sessions with the Really Wild team. The children love the excitement of being outside searching for signs of animals and their tracks, clues to what they eat as well  as identifying plants. The great thing about the sessions is the fact that staff and children work together and the thrill of making and cooking their own bread and tea is not only educational but gives all children the confidence and self esteem to achieve.
Becky Wycherley – Head Teacher, Springfield Infant School
"Having Really Wild work with us year after year is a highlight in our school's calendar and gives both children and staff in our school a wonderful experience that is not forgotten. They bring our topics to life and cater for all types of learners. As a teacher, it's great to see how the children interact and really shine – often those children that you wouldn't necessarily expect to, which makes the whole experience even more special."
Joe Harvey – Year Head at West Park School
I was fortunate enough to attend an excellent Arctic Survival school trip to Finland with Really Wild. It was brilliantly organised and one of the most memorable and enjoyable school trips I have been on. A very likeable and knowledgeable team. They encourage all students to take part in activities and are experts in their field. I cannot recommend them highly enough. From a very happy teacher. Ghazala Willoughby – International School of Cologne
"Thank you for such a brilliant and fantastic time!! All the children were full of such excitement, saying it was the best trip they'd ever been on.  All the adults were very complimentary too…and wanted to stay even longer"
"I would like to thank Really Wild for the wonderful time they gave the pupils of Dorothy Stringer School. The youngsters loved their introduction to bushcraft and were totally enthused and engaged throughout. We will definitely be doing it again"
---
What Students Say
---
---
"A life changing experience! I was challenged to step out of my comfort zone and into an experience that I believe will make an amazing mark on my life forever." Amanda L. – Secondary School Student
"The team's dedication and attitude towards life is highly infectious. One can't help but feel empowered with a greater understanding of life!" Overseas Student – Career and Personal Development Course (Internship in Brighton)
"Excellent workshops! I felt challenged and discovered so many outstanding qualities about myself. Keep up the good work! Thank you!" Amanda Olsen – International Student
Amazing guides and teachers who gave me three of the most amazing weeks of my life, teaching me resilience and independence and helping me overcome many of my fears. Anyone considering one of their trips, I seriously recommend going. Oliver Kirkland – Secondary School Student
---
What companies and organisations say
---
"A training day I will remember for the rest of my life! A great mix of theory-based team profiling and fun interactive wilderness-based challenges that helped me and my team learn so much about each other. With time for reflection and the right balance of activities and discussion we were inspired to make key decisions and are now on track to achieve great things. Highly recommended and a powerful reason to take your team out of the office!"
University of Brighton
---
What members of the public say
---
"A fantastic day – and great learning experience! Highly recommended. We headed down for the day with a group of guys. Steve was great with running the whole experience – very knowledgeable, and flexible with our day – giving us a range of activities to choose from. We opted for firecraft, foraging, primitive weapons, and some team-building activities.

It was great fun for a group of our size – and we also ended up leaving having acquired some valuable skills. Overall, very highly recommended!" Sam P.
"Informative, fun sessions with teachers you know live and breathe what they're teaching 🙂 We spent a few days at a camp with Really Wild doing some awesome sessions – Foraging, fire craft, intermediate knife skills. The whole team were passionate, enthusiastic, knowledgeable and fantastically good with kids! We thoroughly enjoyed our time with Really Wild and look forward to more sessions in the future. These guys and gals know their stuff! And know how to make it accessible to young and old. Highly recommended!" Vanessa E.
"Brilliant time, even in the snow! Had a great time here for a friend's stag do – even when we started the day with snow on the ground – carving, spear throwing, making fires, good food cooked on the fire. Cant think of anything that would improve the day." Nick H.

---
More Reviews
---
I was fortunate enough to attend an excellent Arctic Survival school trip to Finland with Really Wild. It was... read more

Ghazala Willoughby
International School of Cologne
10/19/2018
Matt and Steve were both amazing guides and teachers who gave me three of the most amazing weeks of my... read more

Oliver Kirkland
12/10/2018
Having Really Wild work with us year after year is a highlight in our school's calendar and gives both children... read more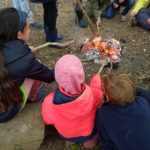 Joe Harvey
Head of Year, West Park School
3/20/2019
Thank you for such a brilliant and fantastic time!! All the children were full of such excitement, saying it was... read more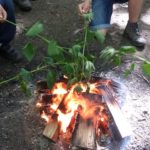 Alison
Teacher, Woodchester School
6/21/2017
I have worked Really Wild on numerous occasions in the 'wilds' of Cornwall as one of their chosen Sea Kayak... read more

Ian Prickett
Antarctic Explorer, The Coldest Journey
10/21/2018
An awesome team of talent, expertise and inspiration! These guys helped me survive, literally. As one of the camera embeds... read more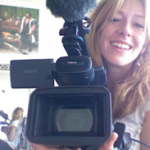 Lily Murray
Producer Director, Bear Grylls Celebrity The island an Survival School
1/06/2019