Really Wild has a world-class team with years of experience teaching children and adults alike in local woodlands, on school grounds and on expeditions to the jungles, mountains and Arctic.
With a unique blend of bushcraft and survival instructors, personal development coaches and expedition leaders, and an advisory board of professional teachers and wellbeing experts, your experience with Really Wild will more than exceed expectations.
Should you wish our team to deploy elements of our proven methodology for success, The Really Wild Method®, then we can really help change lives for the better too.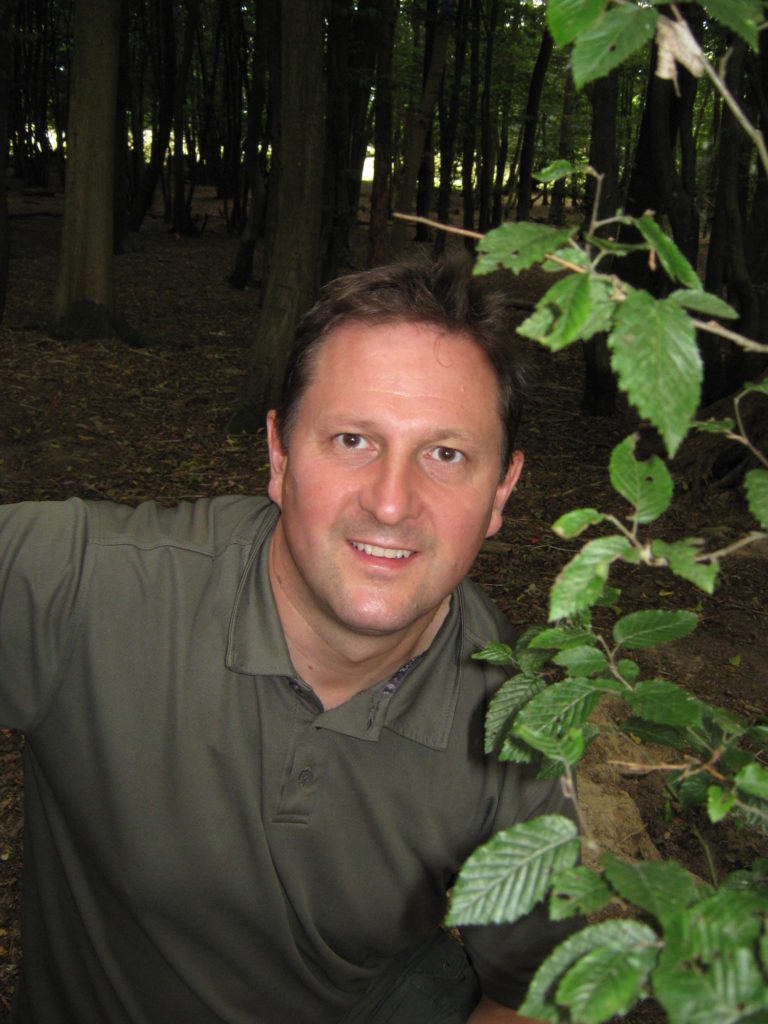 Steven Shove MBA, DipM – Founder and Principal Instructor
Steve is a highly qualified bush craft and survival instructor and has spent a lifetime outdoors learning key lessons from nature and studying the principles of human development and achievement.
Steve is experienced at teaching groups ranging from primary years, through to secondary and further education and has a natural ability to connect and engage with his audience whatever their age or background.
He is the co-author of 5 bestselling books, each featuring the Really Wild Method®, our approach to positively transforming peoples' lives.
Steve is also a lowland expedition leader operating in UK, Arctic and jungle environments, consultant, coach and mentor to leaders and their teams.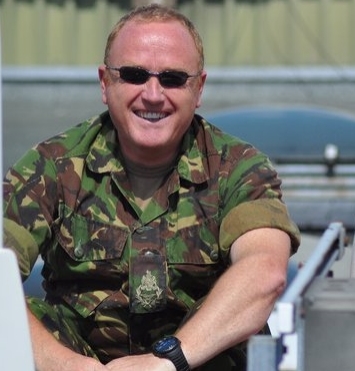 Nige Painter MBE – Director of Expeditions and Principal Instructor
Nige is a senior officer within the RAF with nearly two decades of experience leading and developing young people and adults at home and abroad. He is a flight engineer on Hercules aircraft and leads a team of RAF survival instructors who teach pilots how to survive and thrive in all environments – Arctic, jungle, desert and mountain.
When he is not on operations with the RAF, Nige works with Really Wild to deliver the very best in wilderness and personal development education for our students. He has led groups in Nepal, Slovenia, Norway, the USA, the Arctic and the lesser traveled Ant-Arctic.
As a keen outdoors-man Nige is also a qualified International Mountain Leader. He utilises his vast experience to add real value to the content and delivery of our courses, leadership development programmes and team building events.
Nige is a qualified bush craft instructor and was trained by Ray Mears.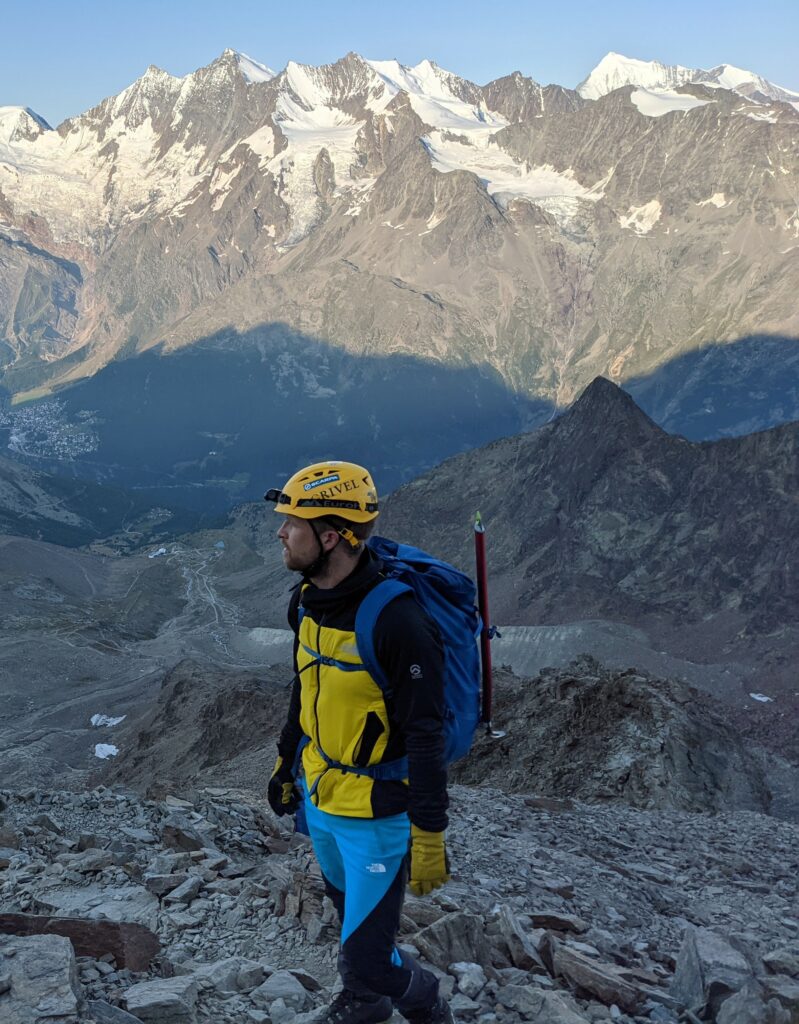 Ben Bowra B.A. (Hons), PGCE, PGCert (QTS) – Director of Learning
Ben is a qualified teacher who has taught pupils from 5-22 in a wide range of contexts. Since qualifying in 2013, he has predominantly taught those with learning difficulties, but also mainstream primary and English as a second language internationally.
A one time footballer, who spent time playing in America and Asia as well as the UK, Ben has also represented England at beach soccer in tournaments around the world.
It was time spent in Snowdonia that first sparked a love of all things outdoors for him, and he has been taking groups back there ever since for hiking, scrambling and wild camping.
A keen rock climber and mountaineer, Ben has been fortunate enough to visit the Andes, the Rockies and the Himalayas. Additionally he has a number of 4,000m+ ascents in the Alps to his name, and continues to head there whenever possible.
Despite having spent a considerable amount of time in the tropics, it has always been cold and challenging environments that have held the most appeal, with Arctic expeditions the next goal.
Ben lives in Brighton with his fiancée and daughter. He was drawn to Really Wild by their ethos, and is looking forward to building a working relationship over time across all strands of the company.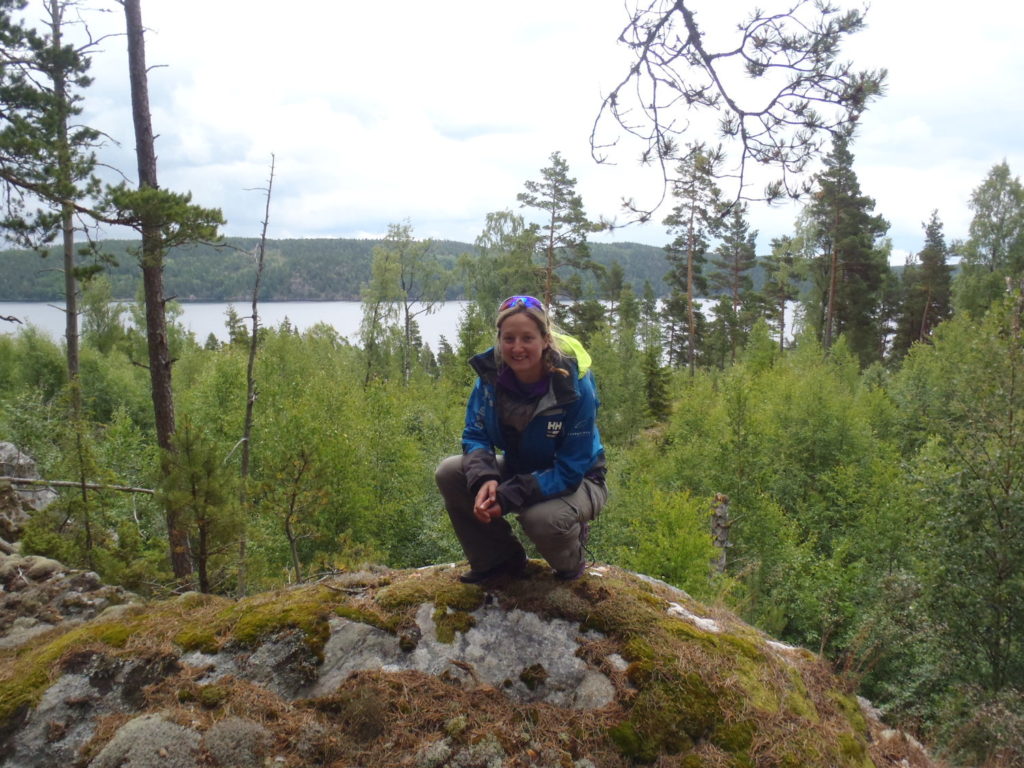 Abbi Naylor – QTS IML (T) – Principal Instructor and Expedition Leader
Abbi is a teacher with a serious outdoor edge; her teaching skills and experience in outdoor environments is extremely wide, specialising in working with young people with specific educational, behavioral and mental difficulties. Her other skills include: being in the British armed forces, sailing and yacht racing, sky diving and mountain walking and bushcraft. She is a qualified ski instructor and is currently working towards her International Mountain Leader award.
Abbi not only runs expeditions all over the world for students and adult groups, but she also plans and manages them. She is an advanced first aid instructor which allows her to create the safest environments possible for working outdoors. The key to success is in the preparation and Abbi is certainly prepared with her skills set.
Abbi has been to more places than most people will get to do in a lifetime and for that, her knowledge, experience and expertise puts her up there as one of the best.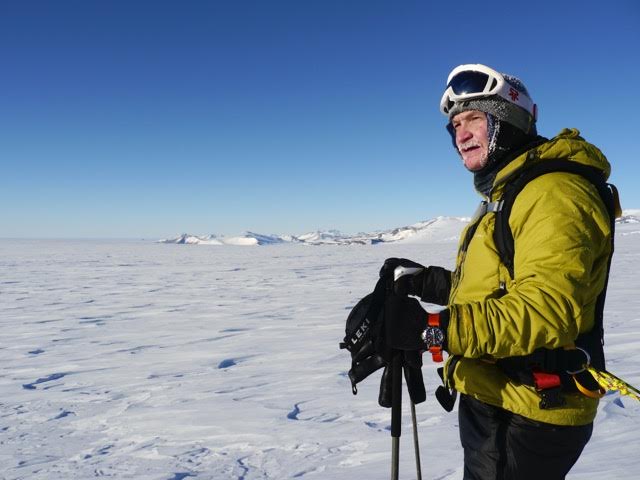 Ian Prickett – Principal Instructor and Expedition Leader
Ian has been in the outdoor industry for over 20 years, starting off as an Expedition Leader for a Naval Unit based in his hometown of Portsmouth. He has led expeditions all over the world honing his skills in the harshest of environments.
Ian is an ISKGA (International Sea Kayak Guide Association) guide, BCU (British Canoe Union) Level 2 coach, BSUPA (British Stand Up Paddleboard Association) Level 2 instructor, British Cycling Mountain Bike Leader and trained Mountain Leader. His passion for teaching and progression in an outdoor environment is second to none.
The past 10 years have seen him working with scientists and engineers within the British Antarctic Survey, building and repairing research establishments, setting up temporary field camps, while studying all of the amazing wildlife you can find throughout this amazing continent.
His polar experience culminated in being asked to join Sir Ranulph Fiennes, the worlds greatest living explorer, on the 'Coldest Journey' Expedition as the team's engineer. The Coldest Journey was the 1st ever attempt to cross the Antarctic Continent in winter. Ian is one of only 5 people on the planet ever to have attempted this feat.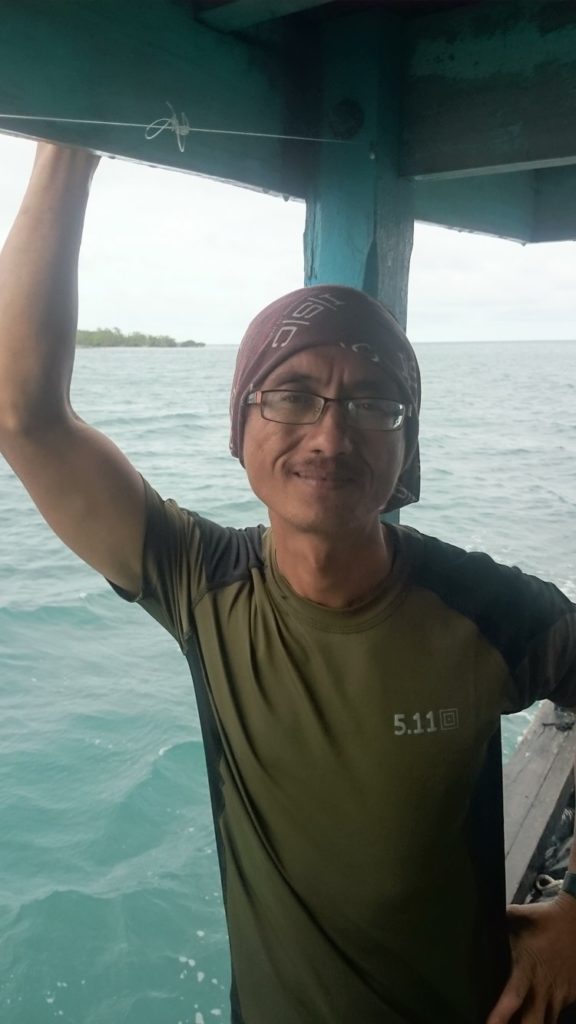 Nazarius Domianus – Jungle Guide and Survival Instructor
Naz has an incredible ability to look after the needs of his clients wherever they are in the world, from the jungles of Borneo to the fields and woodlands of Europe.
His level of expertise and the trust people have in him is second to none, having worked in the jungle with celebrities that include their Royal Highnesses The Duke and Duchess of Cambridge, Sir David Attenborough, Bear Grylls and Gordon Ramsey, as well as organisations that include the National Geographic, Guinness Book of Records and the Discovery Channel.
Naz is an expert climber having been the person to measure the height of the tallest tree in the world and having built the longest zip line between two islands in the world too.
With students, his attention to their skills and personal development, and wellbeing is outstanding.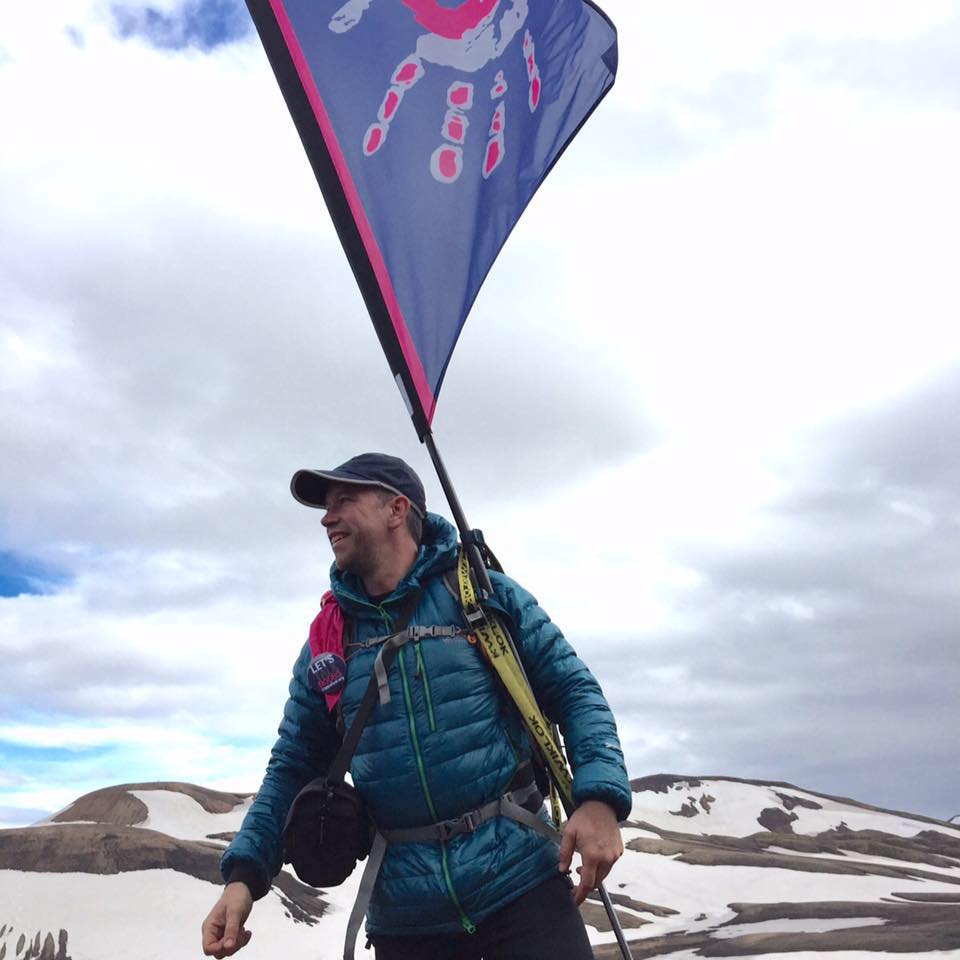 Graham Moates BSC(HONS) PGDIP MBA FRGS FINSTLM
Graham joined our team at the beginning of 2020 and brought with him a wealth of experience, qualifications and a passion for adventure and helping people to thrive.
Graham is a fellow of the Institute of Leadership and Management and of the Royal Geographical Society. He is a qualified mountain leader, qualified outdoor first aid instructor and community first responder.
He has worked with leaders and managers in the corporate world and with with young people and adults alike as a coach and mentor working for a number of organisations and charities.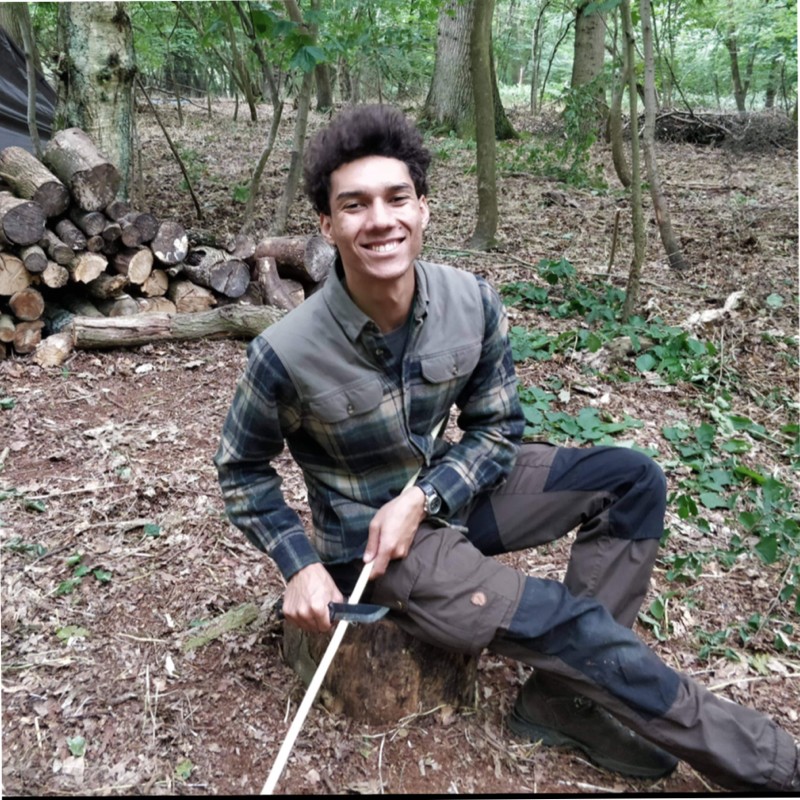 Shane Worges – Principal Bushcraft Instructor
Shane is one of the most highly qualified survival and bushcraft instructors in the UK, having earned that accolade as the youngest person in the country to do so. Shane has worked with Really Wild for several years, initially as a student volunteer, then trainee and senior instructor and now principal.
Specilising in woodland environments, Shane is also experienced in Arctic and jungle survival.
Loved by students, Shane never ceases to inspire young people to learn new skills, to step out of their comfort zone and to become the best they can be.
In his own calm and engaging way, Shane leads and teaches school groups of all ages with professionalism and ease.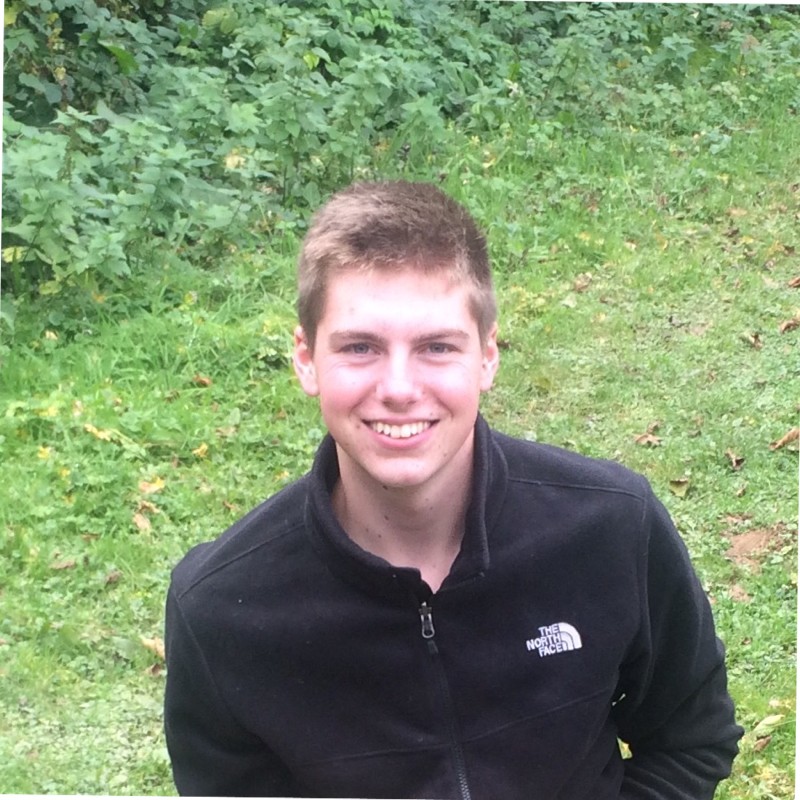 Charlie Hudson – Senior Bushcraft Instructor
Charlie is an outstanding practitioner of bushcraft with an incredible ability to teach and lead school pupils in any environment – on the school field, in woodlands and on Arctic and jungle adventures.
Charlie has worked with Really Wild since he was a student at school and has grown in his skill and abilities to become an outdoor leader and mentor with true gravitas. His skills and qualifications extend that of being a safari leader, kayaking, canoe, abseiling and rock climbing instructor. In other words, a professional you can depend upon!
---
Join Our Team
We are continually training new and existing members of our team. If you would like to be a part of it – working in the UK and abroad with members of the public, schools and organisations, do get in touch. We'd love to hear from you.