Event Descriptions
Really Wild Bushcraft sessions can incorporate a whole range of topics. Here are some of the courses that we are running this year.
We are more than happy to arrange a personal bespoke experience for you and your family anywhere in the UK or abroad.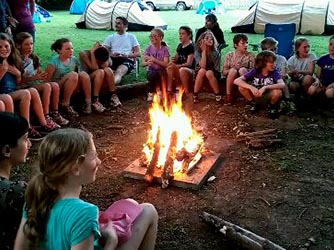 Fire, Forage and Games
A fantastic couple of hours with three fun elements suitable for all the family.
Participants will be introduced to the basics of fire ignition using a fire steel, taking any skills that may have been used in Forest School to the next level or introducing it in an age appropriate manner for the very first time.
Next will be an exciting and informative forage for wild foods, medicines and other useful Bushcraft items.
Then finishing with a selection of woodland and field-based games.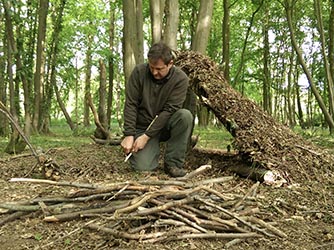 Stone Age Adventure
Head back to 100,000 years BC and step into the forests where our ancestors first learned to spot and use the resources around them.
Go back to an age when fire was first mastered, where foods and everything else that was needed to survive had to be found, made or foraged, to learn skills that you can be proud of.

Packed full of bush craft lessons and games, with links back to the magic and marvel of the stone age, this workshop is wonderful for all the family!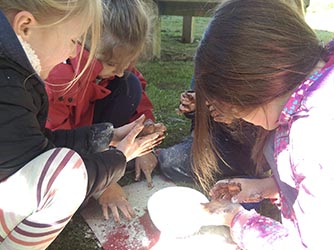 Camp Craft
A fun-filled session and a great opportunity to make shelters that will keep you safe and comfortable.
Participants will experiment with natural and man-made materials to make amazing camps – for themselves, their friends or even for the animals and fairies of the woods depending on your age.
Learn the answers to key questions: Do I even need a shelter? Where do I put it? What can I make it from? What design should I use? What if I'm just too tired? What if I have no string?
Whether you are a child or a grown up, this session is one that will leave you with skills you can use forever.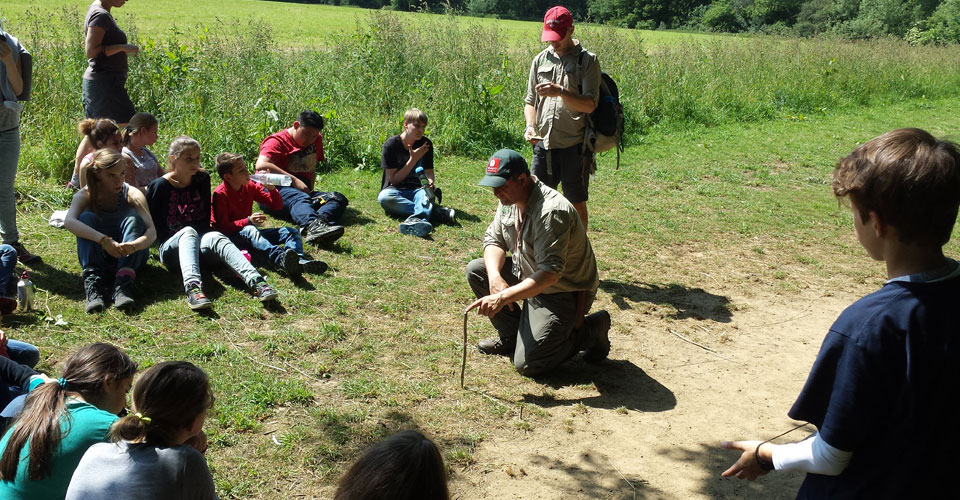 Bushcraft and Survival Adventure
A fantastic introduction to bushcraft and survival skills and priorities!
Learn to build trust and communicate like the best expedition teams.
Figure out how not to get lost and then learn about fire, shelter, water, wild foods, tracking and stalking.
Packed with games and activities throughout, this mini adventure is a great introduction to bushcraft and survival skills. It is a brilliant opportunity for families and friends to spend time together.

Children of all ages from 5 to 95 love it! An experience you are sure to remember for a very long time!
Hunters and Gatherers Experience
An exciting course that teaches how people used to live just a few thousand years ago, and how some still live today – in harmony with nature, as strong communities.
In this session, participants will learn to respect and protect nature and each other. They will also learn about native peoples who live in the wild, track, stalk and hunt for food.
Discover how to forage for resources such as foods, medicines and materials from which to make clothes, shelters and all the other items that allow these groups to thrive in the wild.

Packed full of adventure, games and team-based challenges participants will get to use primitive weapons such as the spear, spear throwers, throwing sticks and perhaps even the bolas.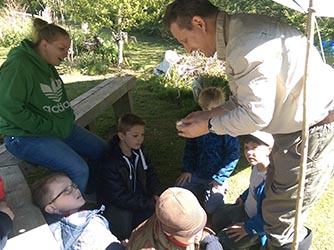 A Bushcraft Introduction
In this session, participants will have the opportunity to try a range of bushcraft skills such as fire craft, camp craft, foraging stalking and tracking dependent upon the interests and makeup of the group.
This is a chance to open your eyes to the amazing resources and opportunities our environment offers.
We are happy to take special requests and each course will be tailored to the season and opportunities available.
Activities are suitable for all the family which are certain to leave you wishing for more.